About Justin Roberts
---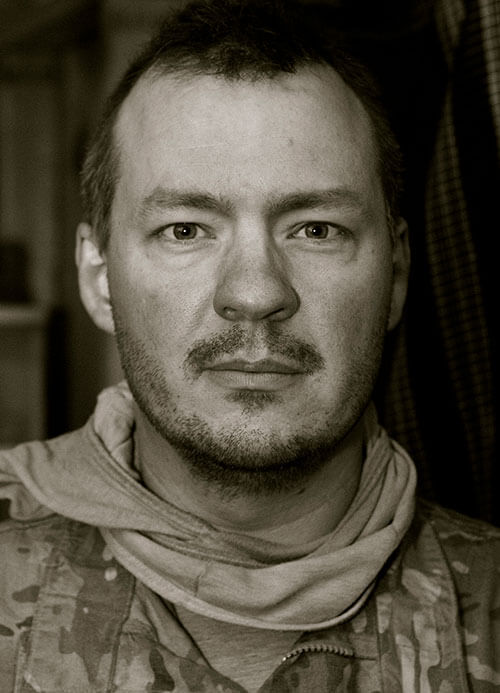 Justin Roberts began his career as an Army Chaplain after graduating with a bachelors in Speech and Communication from McNeese State University in Lake Charles, Louisiana. Also, he received a double masters from Dallas Theological Seminary. Justin and his wife Magen Roberts have two children, Gwenyth Rose and Bennett Ladd. They currently live in Lake Charles, Louisiana. As a young person, Justin Roberts was drawn to serve by powerful influences in his life, specifically in military and religious fields. Also, he was drawn to media arts and communication. Later, combining all of his passions, he discovered the path that would lead to the film: No Greater Love.
Chaplain Justin David Roberts is stationed in Germany with his family. However, he conceals a struggle with depression and PTSD, due to his previous deployment in Afghanistan. He contemplates what kind of father and husband he could be without these issues. Seeking a solution, Justin returns home to the states and reconnects with soldiers from his unit. The 101st Airborne Division, 2/327th Infantry Battalion, better known as "No Slack", has a proud history.
No Slack, participated in World War II and Vietnam. Also, as the eyes of our nation watched, they escorted the "Little Rock Nine" to school during the height of the Civil Rights era. Even with this inspirational heritage, the unit and Justin were not prepared for the challenges awaiting them in this mountainous terrain. The battalion arrived in Kunar Province, Afghanistan, which is notorious for fundamentalist abuse and guerrilla warfare. Shortly after arrival, a successful suicide bombing attack was carried out by a fourteen year­ old girl. This was only the beginning of the horrors; No Slack would lose ten lives within the first few months.
In order to change their defensive position, the unit initiates Operation Strong Eagle. Due to the impassible nature of the terrain, the Taliban has their stronghold at the other end of a valley. Strong Eagle's objective had been attempted by Soviet Russia unsuccessfully. The generations of experience the Taliban possessed made this target nearly impossible. They are aware that capturing the valley is ambitious. No Slack faces positive and negative emotional extremes: Captain Kevin Mott, after being shot in the head, survives a fall ten stories down a mountain, a U.S. fighter plane mistakes a target and drops a bomb near the group without fatalities, and two soldiers are tragically lost. Qari Zar Rahman, the Taliban's commander, launches attacks in retaliation of Operation Strong Eagle.
As the fighting continues more lives are lost and one soldier must exhibit inhuman bravery in order to keep a promise to his mother; he must return his fallen fellow soldier and biological brother home, later returning to assume his brother's position in the unit. Afterward, other wounded soldiers return to No Slack due to brotherhood and an unspoken loyalty to each other. Two weeks before the scheduled return home, No Slack begins their most daunting mission to date. Operation Strong Eagle III serves as a follow­up mission attempting to take the Taliban's new headquarters. This is one of the largest battles fought by Americans in the war; No Slack loses six more soldiers during this operation.
While Justin and fellow No Slackers talk through the reality of their postwar lives they make a peculiar discovery. Almost all of the men that died, did so while trying to save or protect another. Through discussing their fears, pains, and triumphs the unit is able to begin a new journey, one illuminated by the selfless acts of their comrades. The 101st Airborne Division, 2/327th Infantry Battalion, begins their most challenging mission with a lantern lighting ceremony. All present at the event make a silent promise to each other and their fallen brothers families, that in publicly sharing their painful truths others are encouraged to join them in their sense of kinship. The units final battle is to make sure no veteran faces the unimaginable hardship of PTSD and depression alone.
---
Read No Greater Love: About Justin Roberts
---
SUBSCRIBE
Sign up to receive news and updates.
---